The soffit & fascia on your home is more important than you might think.
Most people recognize the terms "soffit" and "fascia" and have at least a general idea of where they are located on their home and what their function is, but they aren't features that many homeowners pay much attention to. While they may be small stuff compared to roofing, siding, windows, and doors, you shouldn't fail to keep them in good condition, as they do play important roles. Here at Wendell Siding, we can help you with replacement soffit & fascia as a stand-alone project or along with a roofing, gutter, or siding project.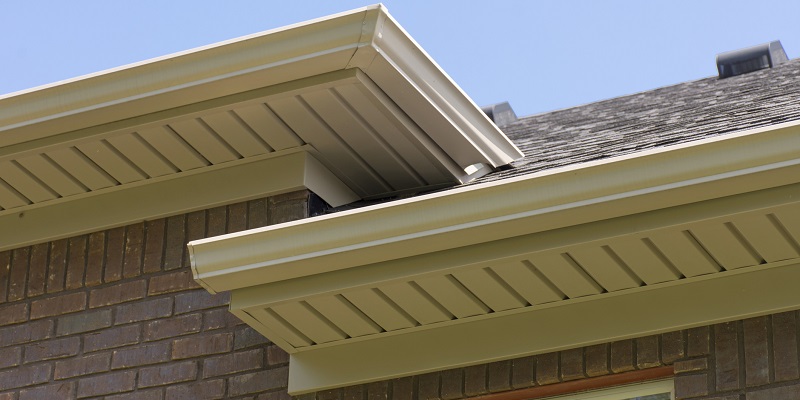 The soffit is the area under your roof's overhang that is only visible when you are close to the home. While it doesn't affect curb appeal, if it is in bad condition, it will most certainly be noticed upon a closer inspection. Going beyond appearance, the purpose of the soffit is to permit proper ventilation through your attic so that moisture doesn't build up while keeping insects and animals from entering. Bees, wasps, bats, and rodents can gain access if there is damage to your home's soffit, and the resulting infestation can be costly to remedy.
The fascia is the exposed board that is where the gutters are attached to your home. This is a visible and can affect curb appeal, but damage can also mean your gutters are in danger of falling and putting your home at risk for water damage. The fascia is also the last line of support for your roof, so it makes sense to keep it in good condition.
Soffit & fascia come in various materials, including vinyl, wood, and aluminum. We'll be happy to discuss your options and the advantages each type provides so you can decide which is best for your needs. Call today to arrange a consultation to learn more and get a free, no-obligation estimate for your Raleigh, North Carolina home.
---
At Wendell Siding, we install soffit & fascia in The Triangle area of North Carolina, including Raleigh, Wilmington, and the Crystal Coast (Emerald Isle, Atlantic Beach, and Indian Beach).
Similar Services We Offer: