Beautiful new railings can make all the difference in your home.
Are you wanting to increase the curb appeal of your Raleigh, North Carolina home? Perhaps you are just looking for ways to improve the functionality and safety of your home. No matter what your reasons are, we can help you at Wendell Siding. We are a family owned and operated business, and we really care about helping our customers. We can help you improve the exterior of your home, making it look beautiful and making sure residents and visitors are safe when entering and exiting. One thing you should consider that will make a huge difference is replacing the railings on your home. New railings look great and add a little something extra to the overall look of your home.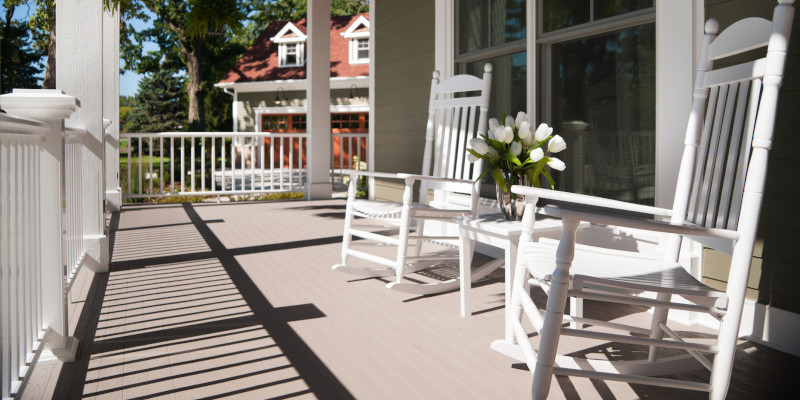 As time passes, railings on homes can really take a beating. If they are wood the paint peels, and they can even rot in places, making them unsafe to use. If railings have become weak or unstable, they should definitely be replaced, because they can be a safety liability. Metal railings can rust over time and also become weak. If the railings on your home look a little worse for the wear, new railings will greatly improve both the look and safety of your home.
If you are interested in new railings, contact us today at Wendell Siding. We can send a project consultant to your home to go over all of your options with you. We do railings in different styles and materials, including metal, wood, and vinyl. We can help you find a look you love. We will then have a proposal to you within 48 hours, so you know exactly what to expect. Once you decide to work with us, we will order the materials and take care of the installation. We do quality work and do not ask for payment until you are satisfied with the completed job.
---
At Wendell Siding, we install railings in The Triangle area of North Carolina, including Raleigh, Wilmington, and the Crystal Coast (Emerald Isle, Atlantic Beach, and Indian Beach).