Enjoy lasting benefits with our quality seamless gutters for your home.
It is said that a chain is only as strong as its weakest link. That same adage can be applied when it comes to gutters on a home. Each connection is an area where leaks can get started, leaves and debris can get held up, and separations can occur. The best way to ensure you have reliable and beautiful gutters for your Raleigh, North Carolina home is to call us at Wendell Siding to have seamless gutters installed.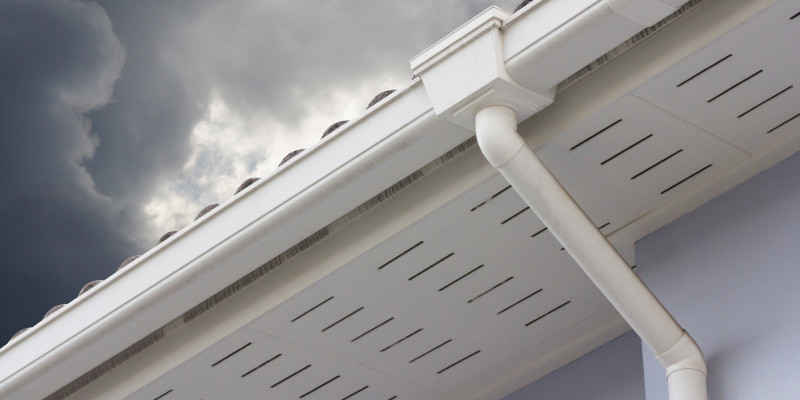 It has been said that damaged gutters are worse for your home than having none at all, so it makes sense to invest in seamless gutters that will give you lasting performance and protection from water damage. If water is not properly diverted, it can cause wood rot on the exterior of your home, foundation damage, and moisture issues in the basement or crawlspace. We recommend having seamless gutters installed when having your roofing replaced, but you can also contact us to install them as a stand-alone project if it didn't get done at that time.
We also offer an upgrade to seamless gutters that can put an end to that fall chore everyone hates: cleaning leaves out of the gutters. The LeafSlugger™ Speed Channel Hood System keeps your seamless gutters clog-free, and you can leave your ladder in the garage. Take the day you'd normally spend on cleaning out the gutters and use it to drive around observing the splendor of the fall leaf colors instead.
If you would like to know more about seamless gutters or any of our improvement products or services, don't hesitate to reach out to us to schedule an appointment. We'll be happy to share with you all the information you need to make an informed decision.
---
At Wendell Siding, we install seamless gutters in The Triangle area of North Carolina, including Raleigh, Wilmington, and the Crystal Coast (Emerald Isle, Atlantic Beach, and Indian Beach).