There are several benefits involved with fiber cement siding.
Fiber cement siding has been a popular siding material for several decades. It is manufactured using cement that has been reinforced with cellulose fibers and other additives to make a product that is extremely durable and requires little maintenance. One of the appealing attributes of fiber cement siding is that it can resemble a variety of other exterior materials, such as cedar shingles, wood clapboards, and stucco. It is both insect- and fire-resistant. At Wendell Siding, we believe in giving our customers in the Raleigh, North Carolina area as many choices as possible, so we are happy to provide you with information and a quote for fiber cement siding if this is of interest to you.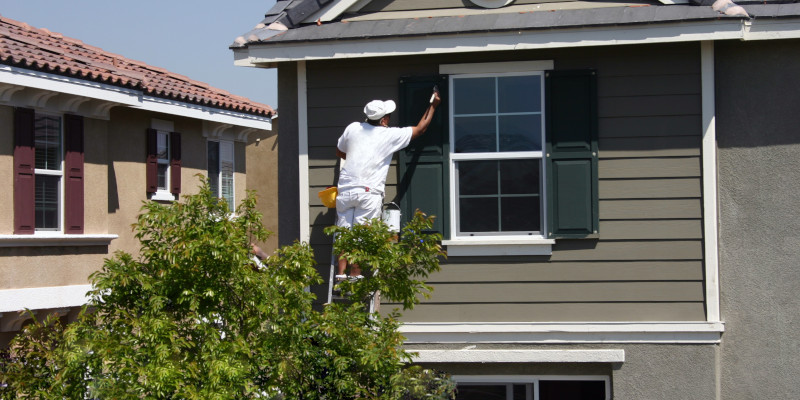 Fiber cement siding is a popular choice when a homeowner wants a low-maintenance product. While no siding is maintenance-free, this product comes close, as you only need to wash it down once or twice a year with a garden hose (do NOT use a pressure washer!) and repaint when desired. You can expect a factory-painted product to give you roughly 15 years of beauty before needing to be repainted. You should also inspect your fiber cement siding every now and then for signs that caulking needs to be reapplied.
It is advised to have an effective gutter system in place and keep landscaping from direct contact with your fiber cement siding. It is also best that sprinkler systems do not saturate the siding on a regular basis. If you would like to know more about how to keep fiber cement siding looking its best or get a quote for having this type of siding or another kind installed, don't hesitate to give us a call.
---
At Wendell Siding, we install fiber cement siding in The Triangle area of North Carolina, including Raleigh, Wilmington, and the Crystal Coast (Emerald Isle, Atlantic Beach, and Indian Beach).