Protect your home with our high-quality seamless gutters and other exterior home improvements.
The one thing that is worse for your home than having no gutters at all is having gutters that are damaged, clogged, or are otherwise not directing water as they should. Here at Wendell Siding, we offer gutter services that will give your home the protection it needs while adding beauty to your Raleigh, North Carolina home.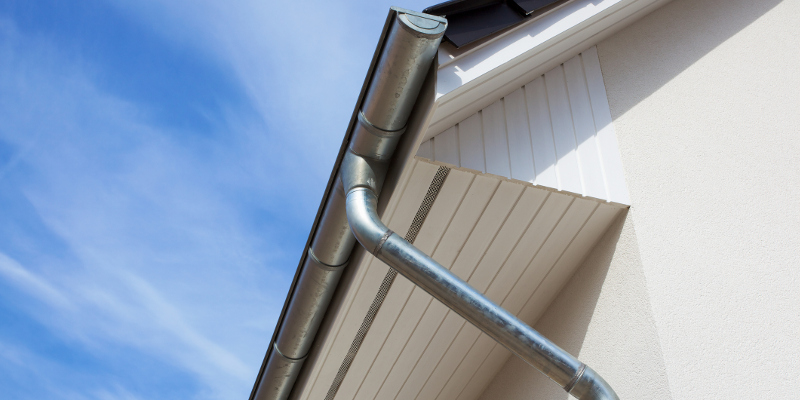 If your home lacks gutters or you have an older style gutter system that isn't performing well and/or doesn't enhance the appearance of your home, we can help with replacement seamless gutters that offer plenty of benefits. Seamless gutters do not have as many connections, so there is less potential for gaping and leaking, which can leave your home vulnerable to water damage and cause rot, mold, and mildew or even foundation erosion. In addition, seamless gutters look better, adding value to your home.
We can install new gutters at your home as part of a new roofing project or as a stand-alone improvement. We can also take care of any soffit & fascia issues, so you can have peace of mind that your home looks its best and the interior is protected from moisture issues.
You can also extend the life of your gutters and save time maintaining them with the LeafSlugger™ Speed Channel Hood System. This system keeps leaves and other debris from filling and clogging your home's gutters.
If you have any questions about gutters for your home or would like to schedule an appointment with one of our project consultants, don't hesitate to contact us. We'll take the time to discuss your options, so you can make an informed decision about how to proceed. Call today to learn more about any of our exterior home improvement services.
---
At Wendell Siding, we install gutters in The Triangle area of North Carolina, including Raleigh, Wilmington, and the Crystal Coast (Emerald Isle, Atlantic Beach, and Indian Beach).
Similar Services We Offer: